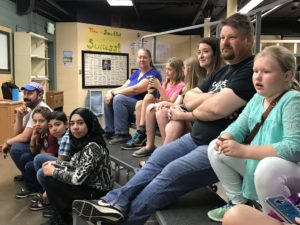 We all know that participation in Children's Educational Theatre is a commitment for the entire family. These are some of the many ways our CET families have found to make CET work for them:
CARPOOLING!
• Look for other families that live near you and contact them! CET is a family, you won't offend anyone on the list by checking in to see if there is a way to coordinate schedules.
• Ask your child if they recognize anyone on the list or know anyone they might want to ride with.
• Check in to your social networks to find out who else is talking about CET that might work…find the CET Facebook collective here!
• Once CET starts, find other kids in the same production as your student! As the season moves on there may be rehearsals at different times and having a way to carpool based on production is a great option.
• Check in with returning parents – ask them for their tricks! Ask them if they know of others in your area.
TIPS & TRICKS FROM PARENTS WHO'VE BEEN THERE!
· "I partner with another parent for carpool in the mornings and we split up the days. I drop kids off at 8:30 when the doors open so kids can have some social time and get to the start of CET on time, and it helps me get to work before 9. Making carpool plans before CET starts really helps me adjust my work schedule and plan."
· "I add the CET Google calendar to my calendar as soon as I register. It really helps us stay on top of what is going on."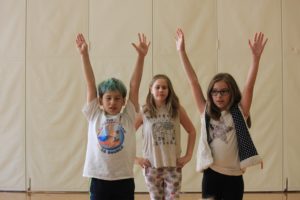 · "I really liked the Remind system last year – I felt like I could stay up to date with the director of the play. My kids liked the timely reminder about dress-up days."
· "Our regular carpool schedule worked great until the last 2 weeks of the season. We then teamed up with other kids in the same play to keep things manageable given variable rehearsal schedules."
· "CET is a summer commitment and our family likes to have fun on vacation during the summer, the first year this was stressful to plan. Now I get the CET dates on our summer calendar early so we make sure to get family vacations in before and after CET."
· "Relying on my 3rd grader for information turned out not to be reliable! I met some other parents through facebook and together we could keep each other up to speed with things we needed to know."
· "After my first year having a kid in CET, I now proactively block out my work calendar for the last week of CET and the Friday the Art Fair starts. Once I know what performances my kids are in, I unblock my work schedule – now I never miss a performance."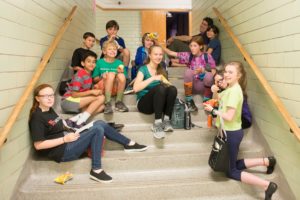 · "Last year we partnered with another family and hired a high school kid from our neighborhood to do pickup at CET each day at dismissal time. The HS kid was delighted to sleep in and we were glad not to have the stress of dashing from work for pickup."
· "I try to meet 1-2 other families and be each other's backups – if something urgent happens and I can't make pickup, I know who I'm calling first."
· "I rely on the CET Collective Facebook group for information and to find other parents."
Do you have tips and tricks to share? Please click here to add them.
CET & SKEF PARTNERSHIP!
We are so excited to announce that Salem-Keizer Education Foundation is teaming up with CET to provide onsite aftercare at Howard Street during the entire CET season! Families will be able to sign up through SKEF for care that covers each CET day from dismissal until 5:30pm. For those families already enrolled in traditional SKEF summer care, CET aftercare is FREE as part of their summer SKEF tuition. Sign up early to secure your spot!
WHEN: June 25th-July 27th (no program on July 4th.) Monday-Friday from CET program end (as early as 12:30) until 5:30pm
WHAT: SKEF will provide a complementary program for the CET student focusing on arts, music, large motor movement, garden and STEM. Program will consist of weekly themes that will revolve through those subject areas. SKEF will provide all materials. Parents will send lunches.
TARGET AGE: any CET enrolled student is welcome.
COST: A season pass for SKEF Aftercare is a maximum of $362/child/season and will decrease as more children than 15 are enrolled.
TO REGISTER: CLICK HERE!
Find our SKEF Aftercare FAQs here!