Support our program with a tax-deductible donation!
Your purchase of a Legacy Brick will help to enrich kids' lives through theatre arts! Our specially-crafted bricks are only $10 per person and we will commemorate your contribution by painting one name on each brick for the creation of our new Gateway To Creativity! All proceeds will support Children's Educational Theatre!
DOWNLOAD A COPY OF THE ORDER FORM HERE!
---
Please consider sponsoring our 2018 season!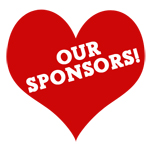 Find information about our program and our sponsorship packet here! We have a new, exciting opportunity for a small number of t-shirt sponsorships. Please contact us no later than Friday, March 30th if you're interested in this option!
You can either download the packet, fill out the return card and mail it in or you can fill out our easy online sponsorship form. 
---
Established in 2014, the "Q" Scholarship Fund, in honor of Children's Educational Theatre founder Phyllis Quanbeck, provides us opportunity to award scholarships to CET students in need.
---
Please remember Children's Educational Theatre in your year-end giving. We are a non-profit 501(c)(3) organization, so your donation is tax deductible. We appreciate any amount you can give! Your donation of any size will be used to help pay for the summer program, talented teachers and teaching assistants, scholarships, plays, musicals, costumes, set design, audio and video equipment, and much more.
You can donate in several ways:
• Donate online.
• Send a check to:
Children's Educational Theatre
710 Howard Street SE
Salem, OR 97302
• Talk to your company about corporate sponsorship for CET.
• Donate up to $1000 to CET and match your donation through the Oregon Cultural Trust to qualify for an Oregon tax credit.
---
Need to make a payment or a purchase?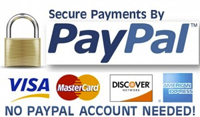 ---
CET and your estate planning
For those of you who have asked how to remember CET in your estate planning, here is some suggested language:
"I/We give and bequeath to Children's Educational Theater (CET), whose legal address is 710 Howard Street SE, Salem, OR 97302, the sum of $________ (or ___% of my/our residuary estate) for such purposes as CET shall determine are in the best interests of CET."
For more guidance, consult your attorney or account. And thank you for remembering CET!
THANK YOU FOR ALL YOU DO TO SUPPORT THE ARTS IN OUR COMMUNITY!