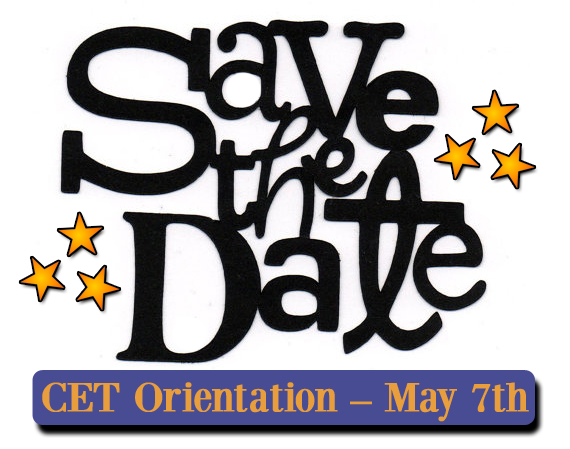 What: CET Orientation
When: Saturday, May 7th
1:00PM new students (meeting/check-in)
2:30PM returning students (check-in)
Where: Howard Street Charter School
You will be receiving a packet in the mail with forms to go over and fill out. Please bring them with you to orientation. New students and their parents or guardians will get detailed information on the program. All students will pick up packets that include their CET t-shirt.
Middle school students who wish to audition for Super Singers, Mime Troupe or Advanced Dance will want to arrive as close to 2:30 as possible to get in line while your parents finalize your registration and pick up your packet!